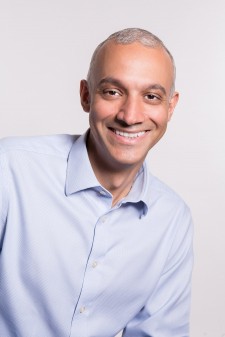 London, United Kingdom, October 17, 2017 (Newswire.com) - ​Precious Cells (International Ltd) welcomes Dr Kourosh Saeb-Parsy, Consultant Transplant Surgeon, University Lecturer and Regenerative Medicine Research Lead, as their new Chief Medical Officer.
This newly created role is the latest in a series of expert senior management appointments at Precious Cells, as the team strive towards achieving their vision to transform the future of global health by connecting the 7 billion potential stem cell donors worldwide. The team of seasoned international experts have come together to tackle the global challenges facing transplantation medicine by creating access to stem cell treatments that will allow effective, affordable personalised medicine to become a worldwide reality in our lifetime.
Dr Husein Salem, CEO, Precious Cells explains:
"One of our key goals is to establish a strong, experienced clinical leadership team for achieving the clinical strategy of the organisation's vision and mission. I am delighted that Dr Saeb-Parsy has joined us. Not only bringing his global experience and reputation for quality and excellence in transplantation and regenerative medicine, but also strengthening our strategic alliance with Cambridge University."
Dr Saeb-Parsy says:
"I am passionate about creating links and networks to connect researchers, clinicians and commercial organisations to realise the promise of regenerative medicine. I am delighted to join Precious Cells International and I looks forward to working with the whole team to deliver the vision of connecting 7 billion stem cell donors."
Dr Saeb-Parsy is a Lecturer at the Department of Surgery, University of Cambridge and a Consultant Transplant Surgeon at Cambridge University Hospitals NHS Trust (Addenbrooke's Hospital). His clinical interests include adult kidney, pancreas and liver transplantations.
He leads a translational research group in regenerative medicine. The focus of his multidisciplinary and collaborative research is the cryopreservation, function and immune response to cellular therapies, including haematopoietic stem cells.
Additionally, Dr Saeb-Parsy is involved across a number of collaborative research projects that are underpinned by the use of donor human tissue, including the investigation of regenerative cellular therapies derived from stem cells for the treatment of diabetes and liver disease.
This is perfectly aligned with the tremendous work that Precious Cells has been focusing on, including the creation of a full proprietary "vein-to-vein supply chain™" platform that enables the company to supply stem cells of the highest quality for transplants and research. Their platform uses advanced systems and processes to work with hematopoietic stem cells, mesenchymal stem cells and adult blood rare pluripotent stem cells to create the next generation of cell and gene therapy solutions.
Source: Precious Cells
Share: